MINERAL DEALERS IN OLATHE, KANSAS.

WE BUY COLLECTIONS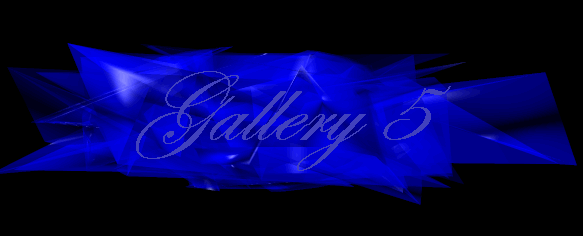 LBC-5
Bright blue Chrysocolla on the tips of Malachite .
5x4.5 cm
Liu Feng Shan Mine
Anhui Province
China
$45.00
GOE-5
Fans of black matallic Goethite forming a very aesthetic specimen.
There is a small orange crystal of Onegite on the fans.
5x3.8 cm
Dreamtime Claim
Left and Right Pocket.
Crystal Peak area
Teller County, Colorado
$100.00
ORQ-5
These are becoming very hard to find in free standing sprays such as this. most of the specimens you see are a jumble of coated crystals.
Beautiful small cabinet specimen of orange Quartz from a long ago find. In good shape as you can see.
7x5.5 cm
2nd Sovietskiy Mine, Dal' ngorski, Primary Kray, Russia
$1500.00
BRC-5
A bed of crystaline blue Linarite host equally striking radiating tufts of green needles of Brochantite.
8.6x6.5 cm
Mujurm, Morocco
$65.00
CWS-5
Orange red crystals of Wulfenite on matrix. The color is reminescent of early red cloud specimens.
4.5x 5 cm
Urumqi, Kuruktag Mountains, Xinjiang Uygur Region, Northern China
$55.00
IMI-5
Chunky bright orange crystal of Wulfenite. The core of the specimen is a darker orange than the
outer crystal adding a pleasing color change.
M'Fouati, M'fouati District, Bouenza Department, Republic of Congo, Africa
3x3 cm
M'fouati Mine, Kouilou Region, Congo
$180.00
LBP-5
A light blue Pseudomorph of Chrysocolla after Azurite. Most of the crystals are terminated.
Wonderful specimen. The spot on the side of the crystal iss from contact of a now gone crystal.
4x2.2 cm
Ray Mine, Pinal County, Arizona
$160.00
PER-5
A rolling yellow chatoyant bed of Mimetite. This specimen exhibits the sparkling
yellow surface that you want to see in a top quality Mimetite.
4.2x3.7 cm
San Pedro Corralitos, Chihuahua, Mexico
$330.00
MAM-5
One of the newer things from China was recently discussed in the show reports in the recent Mineralogical record.
Chalcopyrite coating elongated crystals of Chalcocite with the rounded masses being Djurleite coated with Chalcopyrite.
This specimen ranges from Blue, purple, gold to red. Very iredescent specimen.
WAAAAY better in person.
3.5x2 cm
Tongshan Copper-Iron Mine, Daye
Huangshi County, Hubei Province
China
$150.00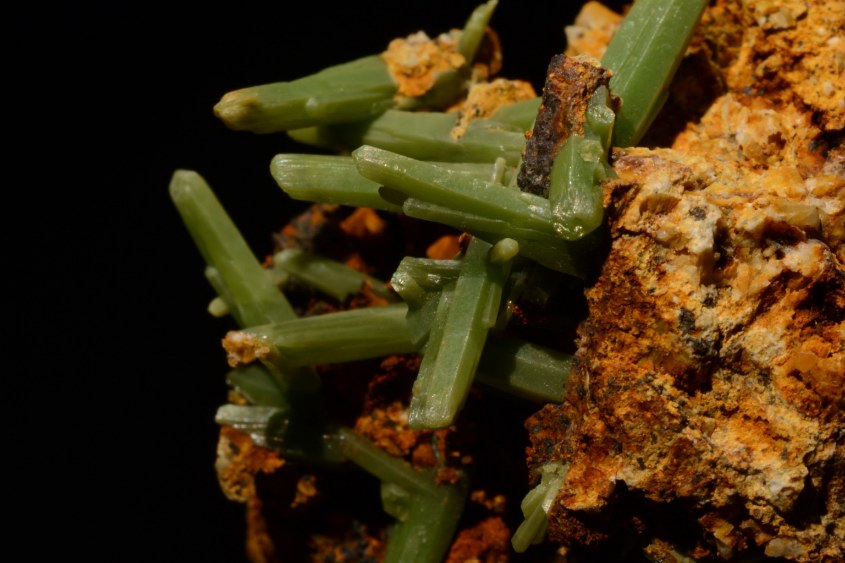 GGP-5
Long prismatic crystals of grass green Pyromorphite.
Something different from a mine that has been so prolific.
5x3.5 cm
Daoping Mine (Tangping Mine), Gongcheng Co., Guilin Prefecture,
Guangxi Zhuang Autonomous Region, China
$95.00
FAS-5
Feathery sprays of Aragonite on matrix.
The crystals in the center of the specimens are colored an orange by hemetite.
8x5 cm
Jeffrey Mine, Asbestos
Quebec, Canada
$90.00
ANH-5
Small crystals of Quartz overgrown by Hematite onto
which Malachite and Azurite have grown.
3.3x1.8 cm
M'Cissi, Er Rachidia, Morocco
$30.00
CCA-5
You just don't see these to often. Cave Lillies or birds nests form in still pools in caves and vugs.
The crystals grow up in the calcium carbonate rich water than when they reach the top they grow out flat on the waters surface.
This specimen consists of a greyish sparkley crystaline base with snow white tendrals spreading out like flowers.
NEAT!
Level 13, San Antonio Mine, Santa Eulalia, Chihuahua, Mexico
4x2.5 cm
$48.50
IBC-5
Inky blue gemmy crystals of Lazulite on matrix with striated crystals of Quartz and tan Siderite.
5.3x2.8 cm
Rapid Creek, Yukon Territory
Canada
85.00
DEF-5
Clear bladed crystals of Hemimorphite With a strange dot of an Iron Oxide at the center
of each crystal that gave the upper half of the crystals an orange color.
Awesome two toned Hemimorphite specimen. A real show stopper.
9 x 13.5 x 6 cm
$430.00
Mapimi, Durango, Mexico
+
JAP-5
Water clear Japan law twin Quartz on a matrix of Quartz.
Two of the lesser Quartz crystals are included by Hematite giving them an orange color.
No Damage. Sweet little thumber.
3x2.8 cm
Kami mine
Ayopaya Province
Cochabamba Department
Bolivia
$60.00
TSW-5
Golden growth zoned crystals of Wulfenite on a
"sparkly" matrix of what appears to be Copper.
xl's to 2cm
4.5x3 cm
Tsumeb Mine (Tsumcorp Mine), Tsumeb, Otjikoto Region (Oshikoto), Namibia
$45.00
QTZ-5
Museum size Quartz specimen with epitaxy Quartz off the main crystal.
Also on the Quartz matrix is a parallel growth twin.
Huge specimen.
Bahia,Brazil
20x26 cm
$500.00
ORP-5
.
A glassy crystal of orpiment sitting upright on a black matrix These aren't typically found with nice single stand alone crystal but in mass
and almost never on matrix.
Crystal stands 2.5 cm
Beautiful specimen that comes on a custom lucite base. No damage.
5.5x6.5
Twin Creek Mine
Humbolt Co., Nevada
$400.00
HEM-5
Mirror luster silver tabs of Hematite on the face of two larger crystals. Hard to photograph.
Ouichane Mine
Mellila, Morocco
4.5x4 cm
$50.00
VANb-5
Barrel shaped crystals of orange Vanadenite crystals on a dark matrix.
A little different than the more common tabular crystals. xls to .8 cm
Tauz
Meknes-Tafilalet Region
Morocco
3.2 x 2 cm
$65.00
SFW-5
Fantastic orange transparent crystal on Wulfenite with crystals attached to the face.
There is also some Mimetite on the matrix attached to the crystal.
3x3 cm
San Francisco Mine (Cerro Prieto Mine), Cerro Prieto,
Cucurpe, Mun. de Cucurpe, Sonora, Mexico
$ 250.00


CUP-5
Electric lime green acicular crystals of Cuprosklodowskite with Torbernite.
Not the typical small vug in a larger specimen but a matrix covered in the lime green crystals.
Torbenite can also be seen on the back of the specimen.
Cuprosklodowskite is a radioactive mineral but handled safely poses no risk.
5x4 cm
Masoni Mine,
Kolwezi, Katanga
DRC
$500.00
SOLD
MES-5
Mesolite impaling Calcite crystals on Thompsonite from Oregon.
A wonderful yet super fragile specimen. Hand deliver only.
8x5 cm
Drain, Douglas County
Oregon
$50.00
sold