MINERAL DEALERS IN OLATHE, KANSAS.

WE BUY COLLECTIONS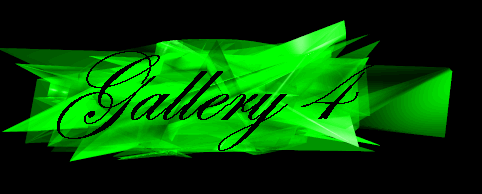 LBC-4
Intensely colored botryoidal hemimophite
The color is a wonderful robin's egg blue which a great sparkle.
M'fouati Mine, M'Fouati, M'fouati District, Bouenza Department, Republic of Congo (Brazzaville)
7x4.5 cm
$45.00
sold
GVM-4
Lustrous dark perfect crystals of Garnet var. Melanite on matrix.
Some bright and well formed XLS.
6.3x 5.2 cm
Trantimou, Kayes Region, Mali
$40.00
PYR-4
Lustrous tan tipped bright green crystals of Pyromorphite from China.
3.1x3 cm
Yao Shou, Quangxi, China
$50.00
GSC-4
Purple gem crystals of Scapolite in Marble.
4.2x4.5 cm
Darra-i-Pech, Nangarhar Province, Afghanistan
$65.00
CWS-4
Free standing wonderful gem blue crystals of Kyanite. I usually don't handle these but this one has
a really thick gem blue chisal point crystal in the middle surounded by other sharp terminated crystals.
Barra do Salinas, Minas Gerais, Brazil
13x4.5 cm
$135.00
FLU-4
water clear light green cubic Fluorites dominate one side of the specimen and green clay phantomed crystals cover the rear.
Two specimens for the price of one!
8x4.5 cm
Huangshaping Mine, Guiyang Co., Chenzhou Prefecture, Hunan Province, China
$90.00
LBP-4
Metallic deep purple and blue sharp crystals of Chalcopyrite on matrix. Deep, deep color.
4x3.2 cm
Sweetwater Mine, Viburnum Trend
Missouri
$45.00
SOLD
PER-4
A carpet of pistachio green Conichalcite onto which water clear Calcites have grown.
Level 5, Ojuelia Mine, Mapimi
Durango, Mexico
6.7x4.5 cm
$40.00
SOLD
MCQ-4
Manganoan Calcite with Quartz.
Really colorful pink specimen.
6.5x5.6 cm
Boldnut mine, Cavnic, Romania
$150.00
SSM-4
sold
Mirror luster spear shaped Stibnite forming sprays onto which small buff rosettes of Siderite have grown.
Wonderful specimen.
5.6x3.7
Herja Mine, Chiuzbaia (Kisbanya), Baia Mare, Maramures Co., Romania
$95.00
sold
TSM-4
I've always enjoyed these. Star shaped crystals of "star Muscavite" forming a cluster of crystals atop there matrix.
6x5.5 cm
Jequitinhonha valley
Municipality of Itinga, Jenipapo District
Minas Gerais, Brazil
$90.00
AZU- 4
An absolute steller specimen from this find!
Perfect electric blue flattened crystal of Azurite on matrix. One of the best specimens at the show two years ago.
No damage and perfect!
Malbunka Copper Mine (Namatjira's Copper Prospect; Areyonga Copper Deposit),
Areyonga, Alice Springs, Gardiner Range, MacDonnell Shire, Northern Territory, Australia
7x6.7 cm
$200.00
QTFL-4
A really neat specimen of white discoidal Calcite stacked on clear points of Quartz.
A highly aesthetic specimen that will keep your stare for a while.
Wonderful!
Huanggang (Huanggangliang) Fe-Sn deposit, Hexigten Banner (Keshiketeng Co.),
Ulanhad League (Chifeng Prefecture), Inner Mongolia Autonomous Region, China
5x5 cm
$300.00
WULT-4
From a mine more known for it's super delicate Wulfenite clusters comes
this beautiful single crystal with smaller crystals attached to the face.
If you notice the "rat bite" you on the edge of the crystal
you will also notice the shape is exactly the same shape as the
tapered egde of the crystal. It is of course from an intersecting crystal.
Glove Mine (Sunrise Mine), Glove Mine group (Zombie & Zeco claims; Festiago-Franklin; Blacksmith adit),
Devil's Cash Box ridge, Amado, Cottonwood Canyon, Tyndall District, Santa Rita Mts, Santa Cruz Co., Arizona, USA
4x3.9 cm
$300.00
CAL-4
Several fossilized tunnels of small crustacians are host to scalenohedrons of Calcite that are dusted with Marcasite.
The crystals are lustrous gems on one side and matt grey on the other.
No Damage.
Conco Mine, North Aurora, Illinois, USA
5 x 2 cm
$85.00
ROS-4
Rolling royal blue carpet of Rosasite on a red-brown matrix. A really bright specimen!
4.7 x 4.5 cm
Mina Ojuela
Mapimi, Durango
Mexico
$25.00
sold
AMY-4
Classic material! Divergent crystals of Amethyst without matrix.
The lower crystal is doubly terminated. xl's to 4.7
Amatitlan
Guerrero, Mexico
4 x 4.7 cm
$150.00
WULO-4
Orange tabs of Wulfenite to 1.8 cm.
1.8 x 1.7 x 1.8 cm
Los Lamentos, Chihuahua, Mexico
$25.00