Time again for our favorite show of the year, the Tucson Gem and Mineral show.
This year we hope to bring you more coverage of the show as far as photographs go.
Diana and I will both have cameras to take pictures of the all the spectacular minerals and friends we run into at the show.
If you have any suggestions for the report please e-mail us and we will take it into consideration.
Arrived in Tucson Friday late and checked into the Hilton Conquistador for one night while our condo is getting ready.
The hotel was very nice but we did not get much sleep because of the very loud argueing couple on the floor above us who decided to rearrange the furniture while they were argueing. Hotel management was called and did do what I expected, nothing.
Diana and I will start to take some pictures for the show report today and I will post tonight. Until then here are some really bad pictures of some of the minerals we have picked up. If you want any more information let us know.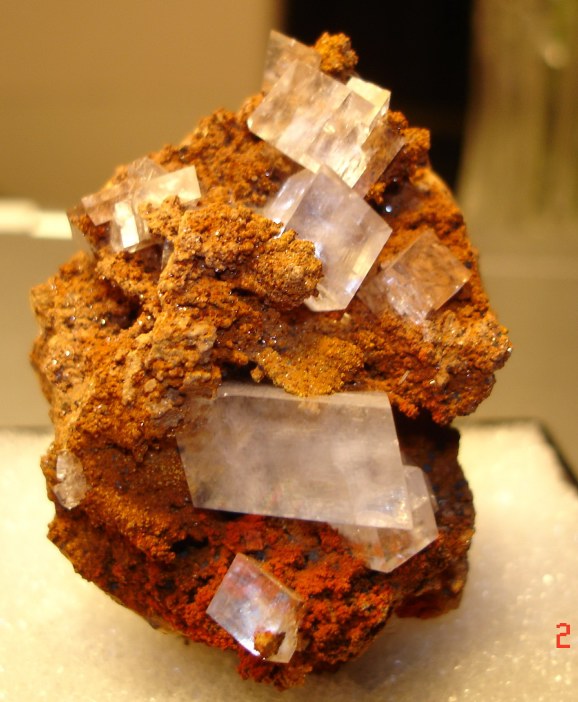 Calcite Mexico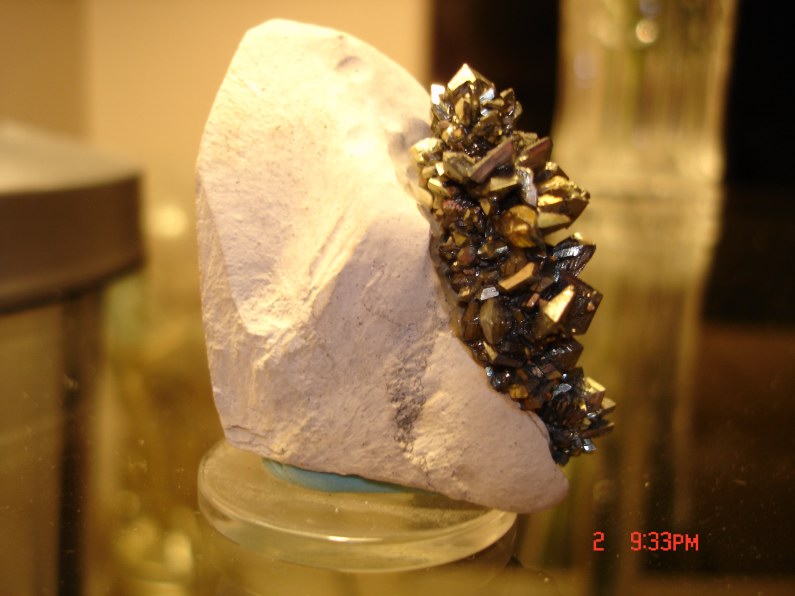 Marcasite Germany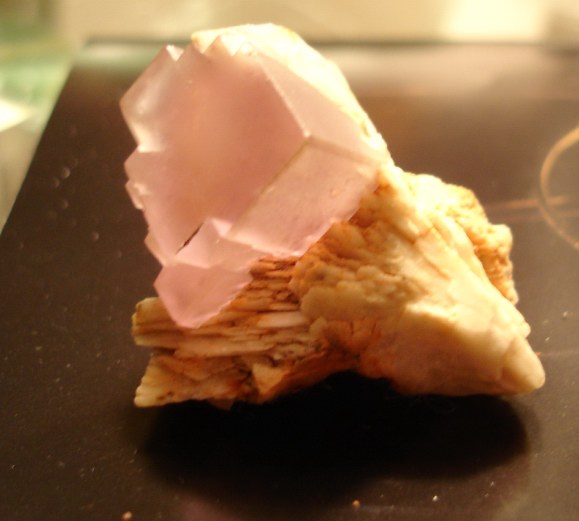 Fluorite spain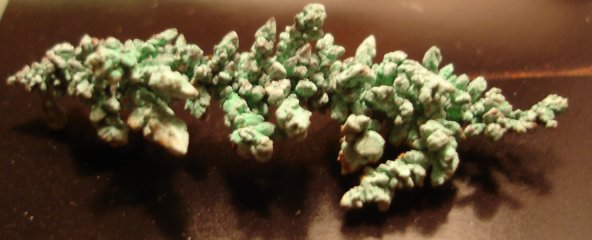 Malachite on Copper- Namibia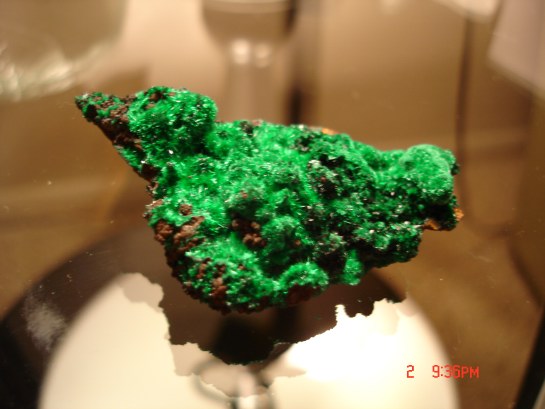 Brochantite Morocco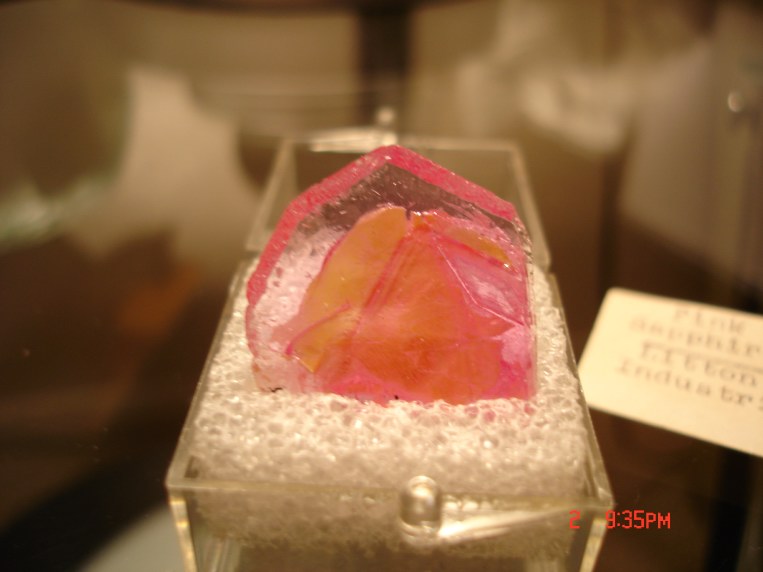 Pink Saphire/ man made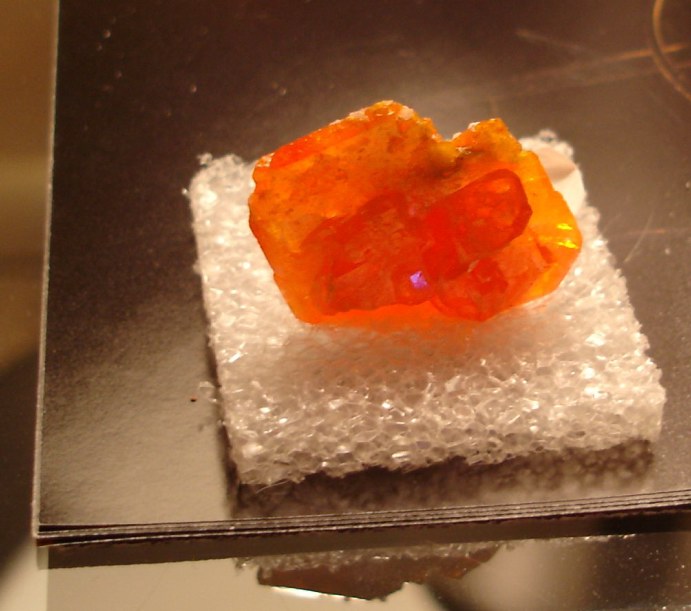 Large Wulfenite tab/ Red cloud
Diana and I took a little trip today to Bisbee today. Diana took some pictures of the "pit" and some of the facilities that still stand around Bisbee.
The Smithsonian has re-opened the Bisbee mine museum and included some spectacular specimens of Azurite, Malachite, Cuprite, Calcite, etc. We went to this museum several years ago and we were not impressed,now it is something to see.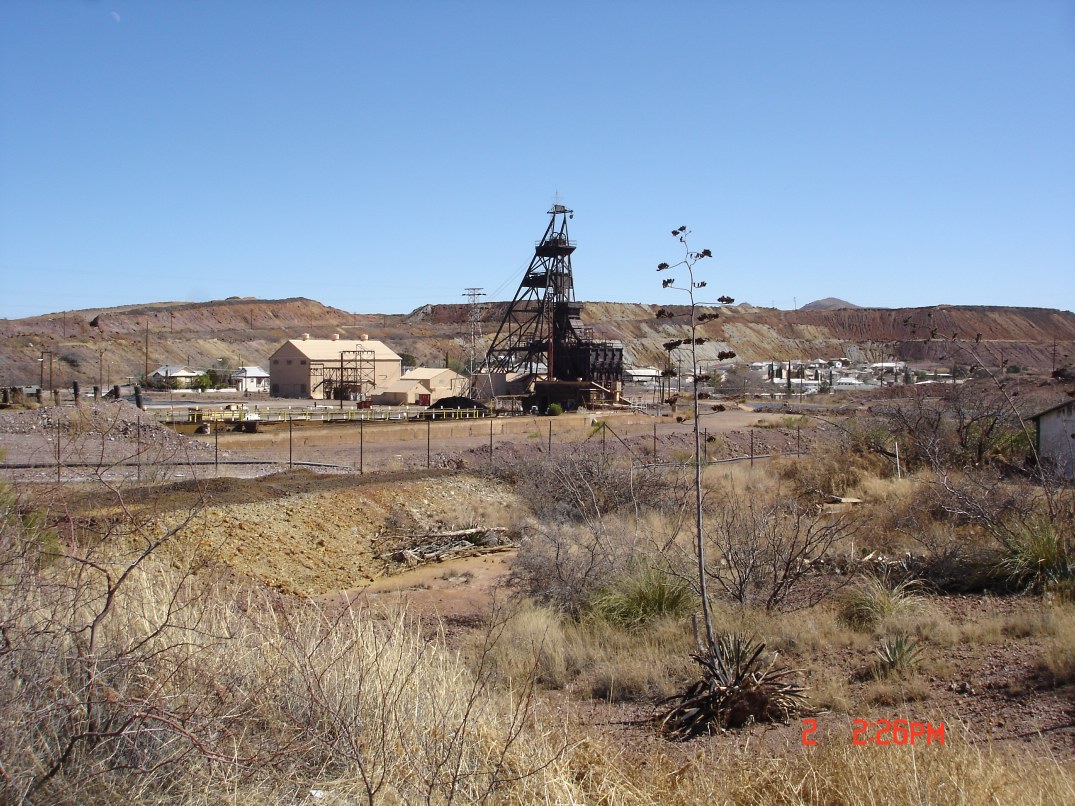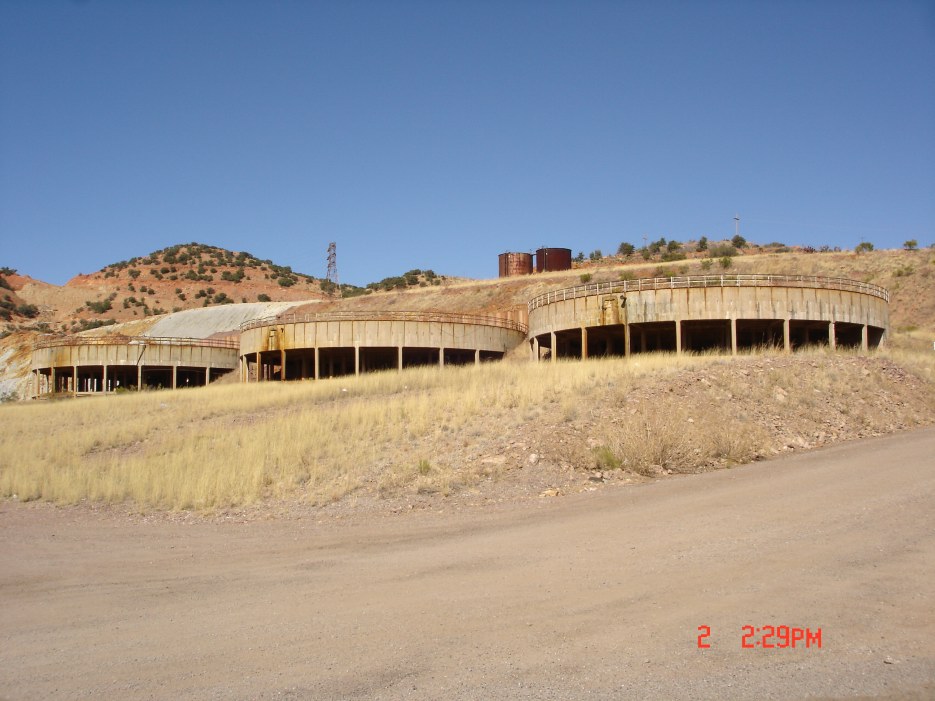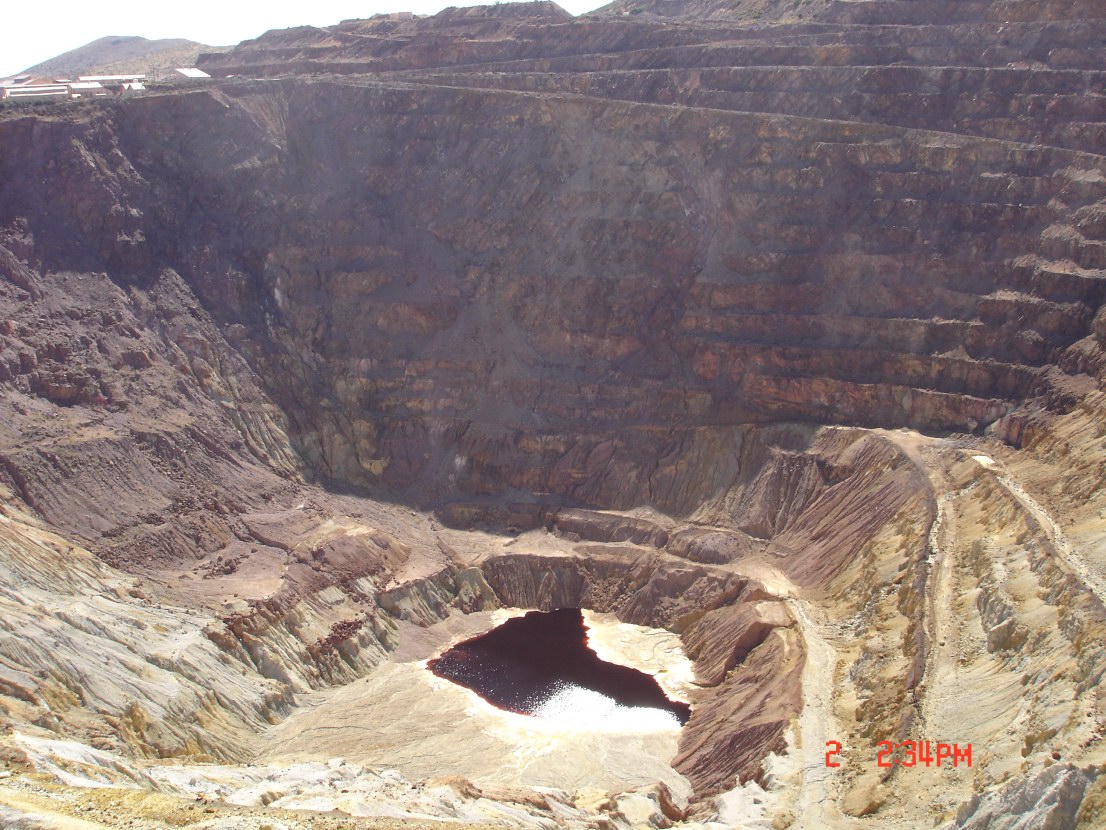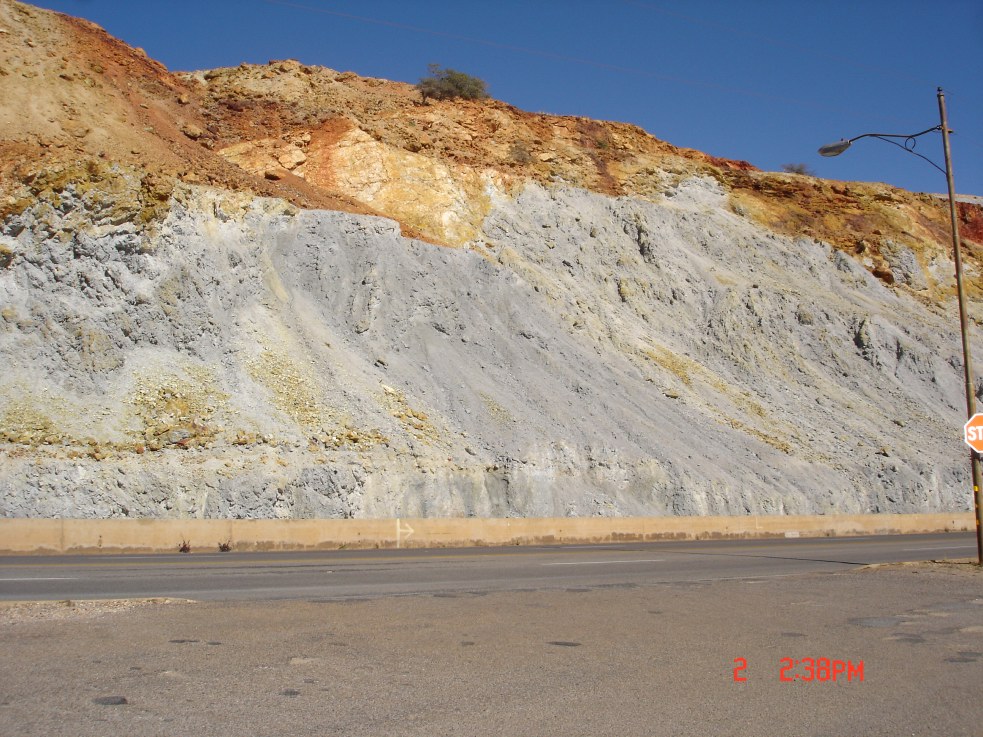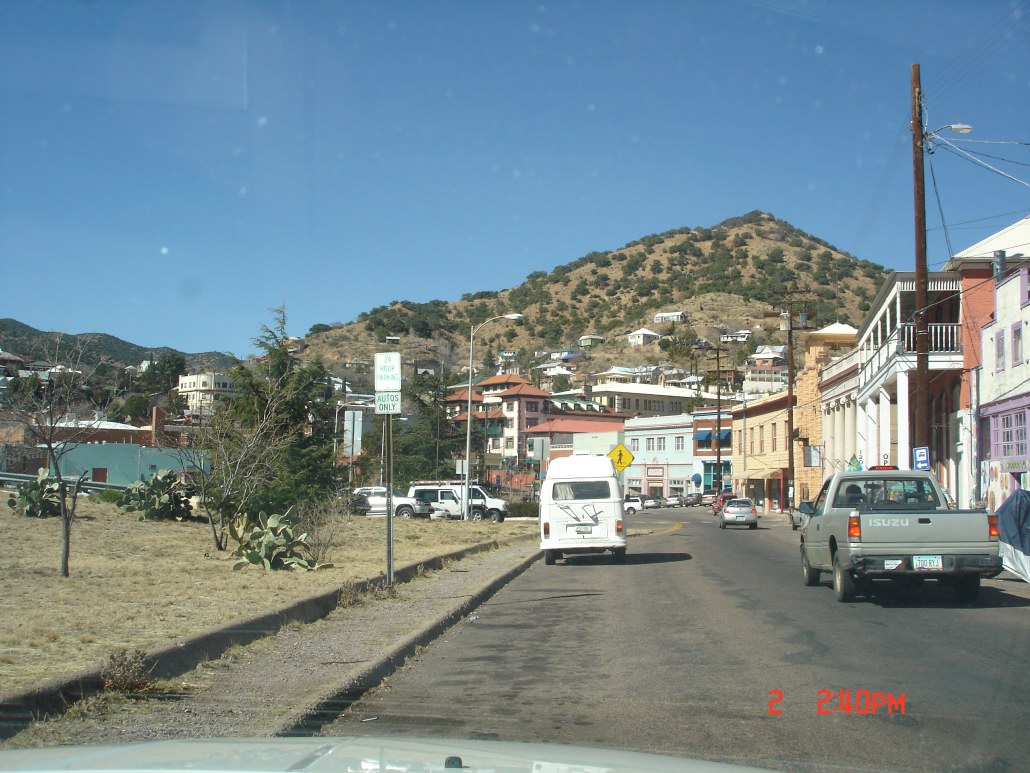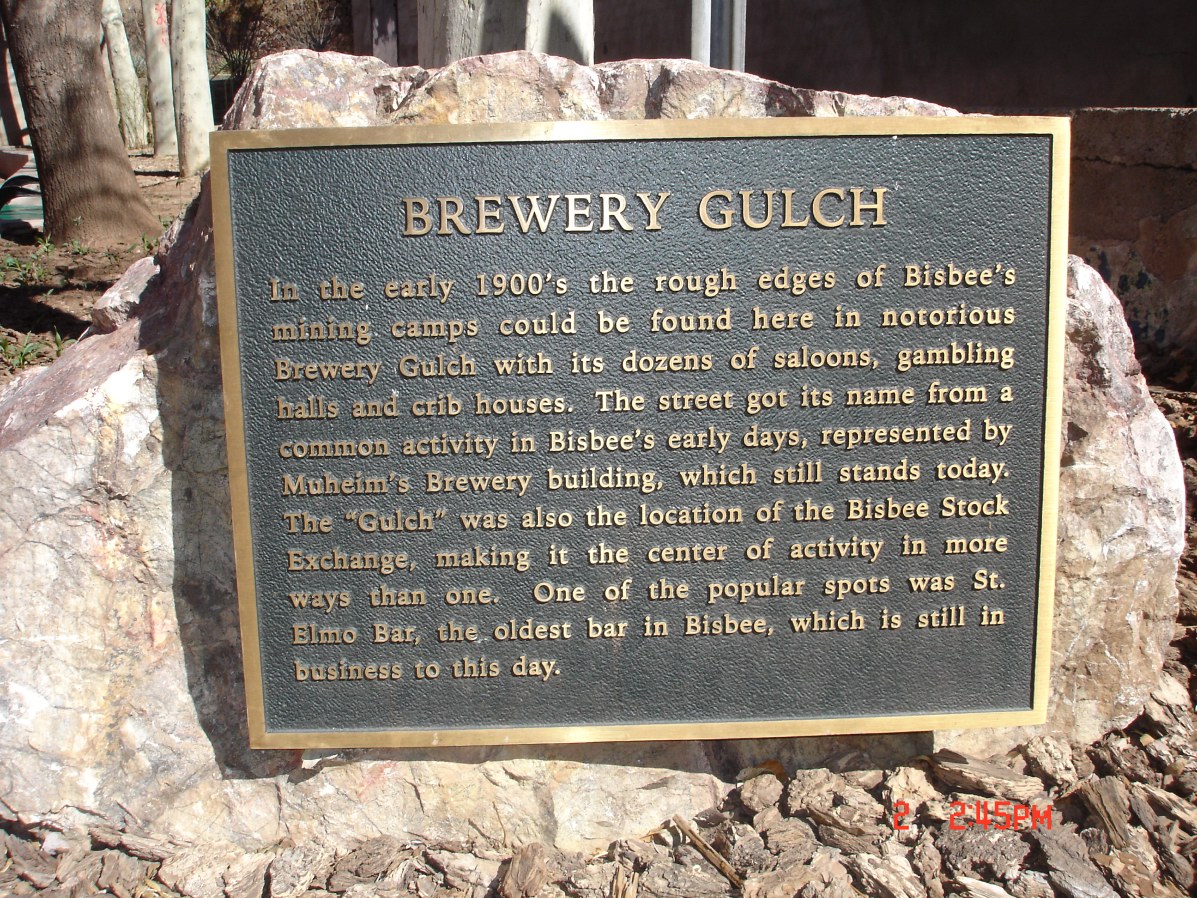 On to the show.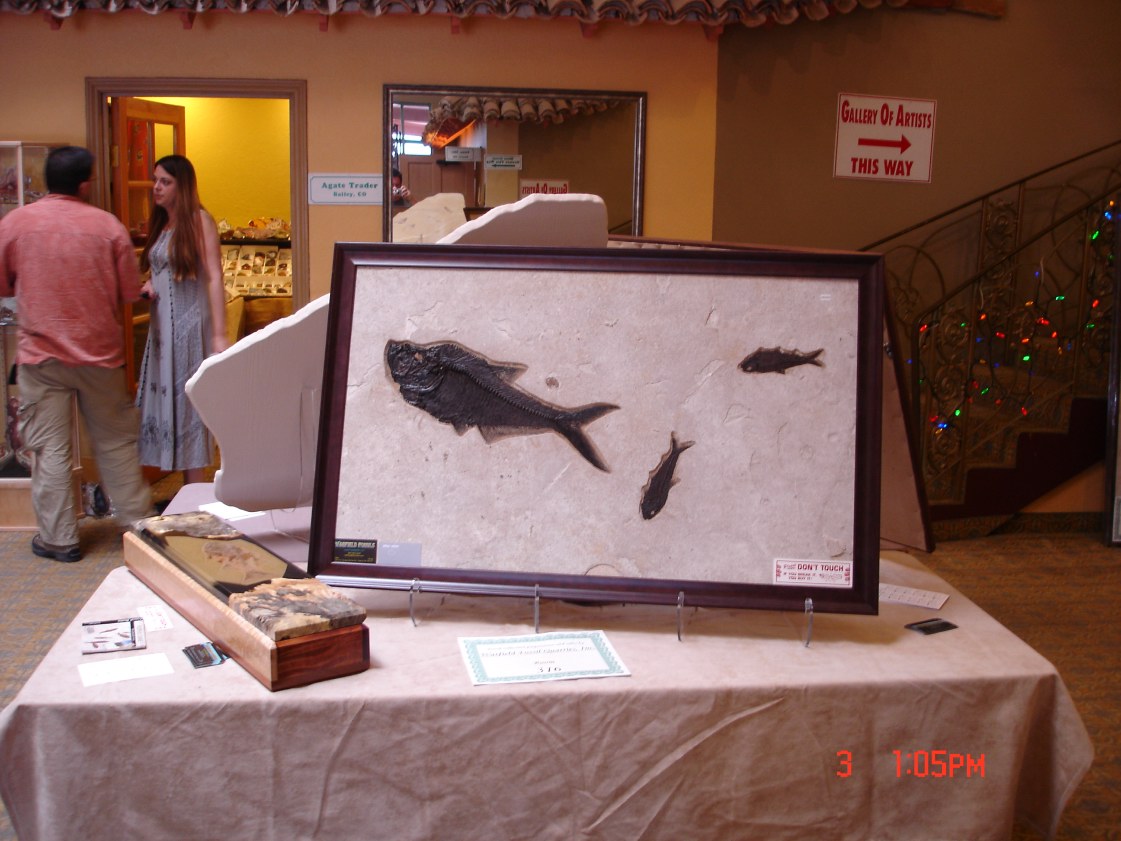 Greeting us in the lobby of the inn Suites was this great fossilized fish plate. About 48" wide and 30" tall.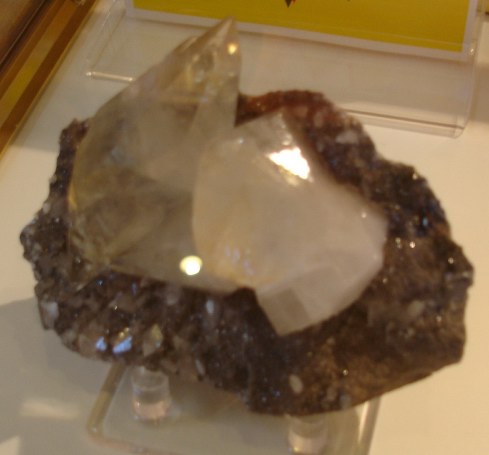 Inside the lobby the Collectors edge had a room dedicated to their wholesale minerals. Inside were flat after flat of Chinese Rhodos, Cave in rock Fluorite's, the new green African Fluorite, ..................... lots of choices.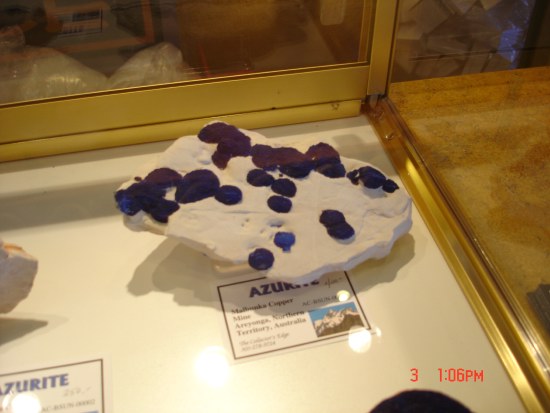 Also from the Collectors edge were these Azurite specimens from Australia. These peices were all cabinet or larger specimens.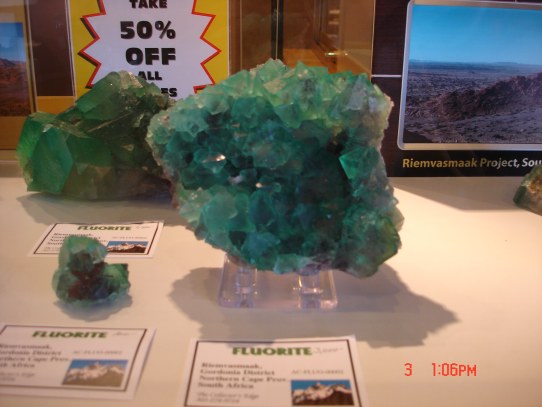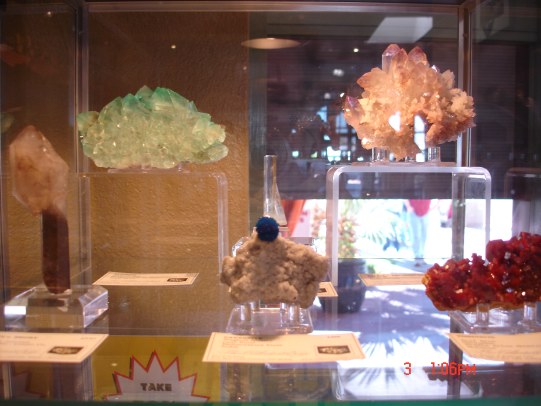 More specimens from the Collectors edge cabinets in the lobby of the hotel.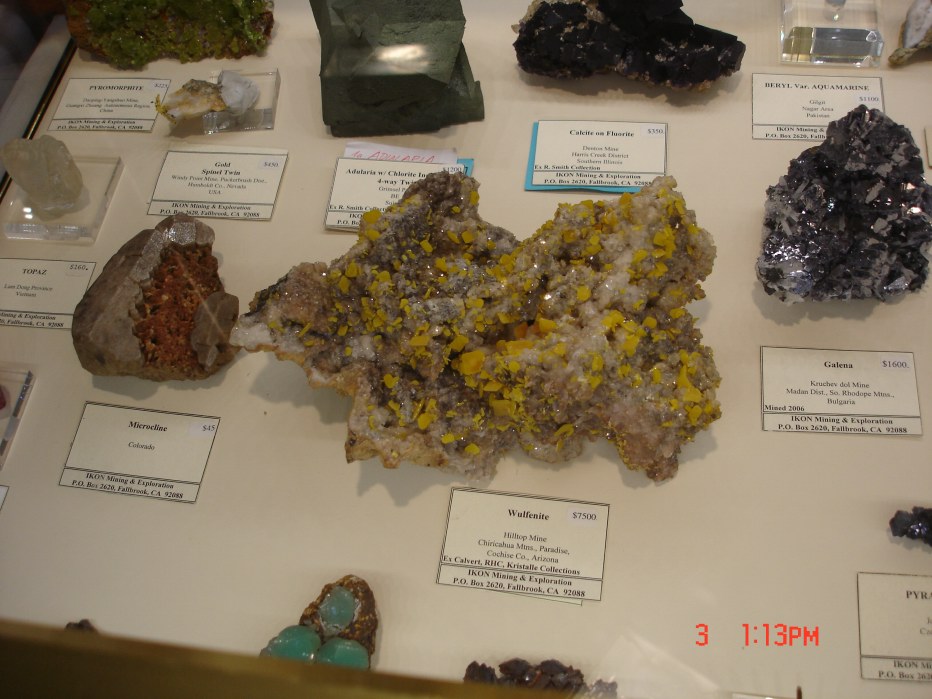 Ikon Minerals had this huge Wulfenite from the Hilltop Mine in Arizona.
You just don't see these too often and when you do the price reflects that rarety.
This specimen wanted 7500.00 and for the size and quality was worth it.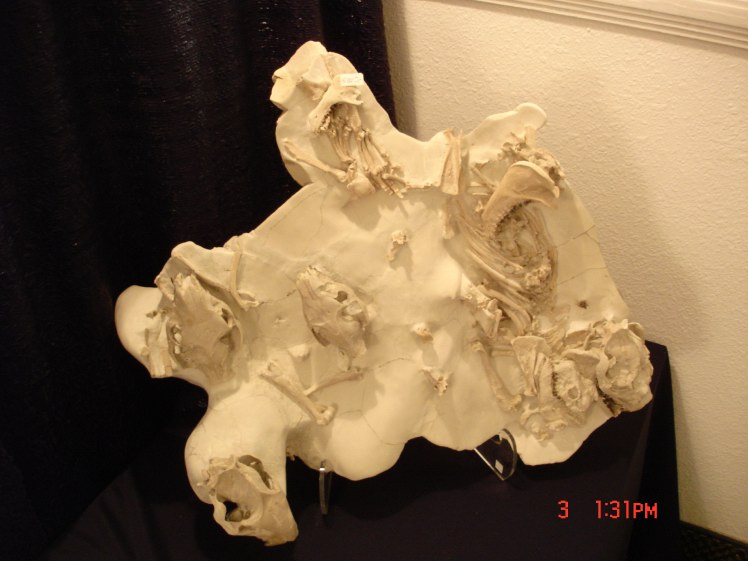 The hotel also has alot of fossil dealers who have some really wonderful fossils. This "bone pile" sandblasted out of matrix was a real stunner.
It was about 3' wide and tall, incredible.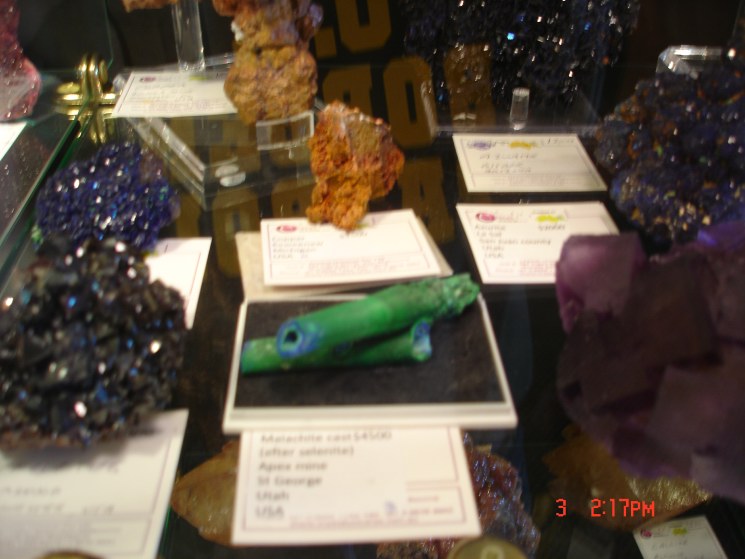 Ausrox had this incredible,although my crappy picture doesn't show it, Azurite and Malacite cast after Selenite from the Apex mine.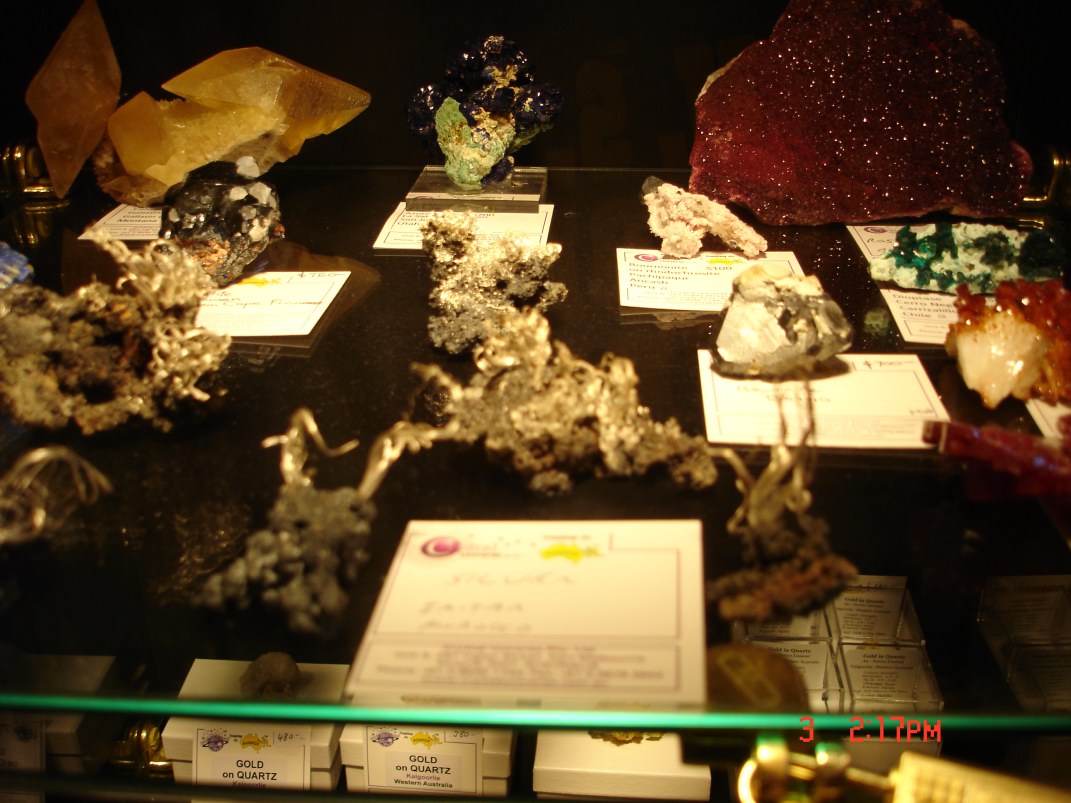 A look at one of Ausrocks cabinets.
Ausrocks also had a case full of Malachite Stalactites to 14" thet were reminessent of the ones from Arizona.
I did not get any pictures because of the crowd gathered around the cases. I will try later if any are left.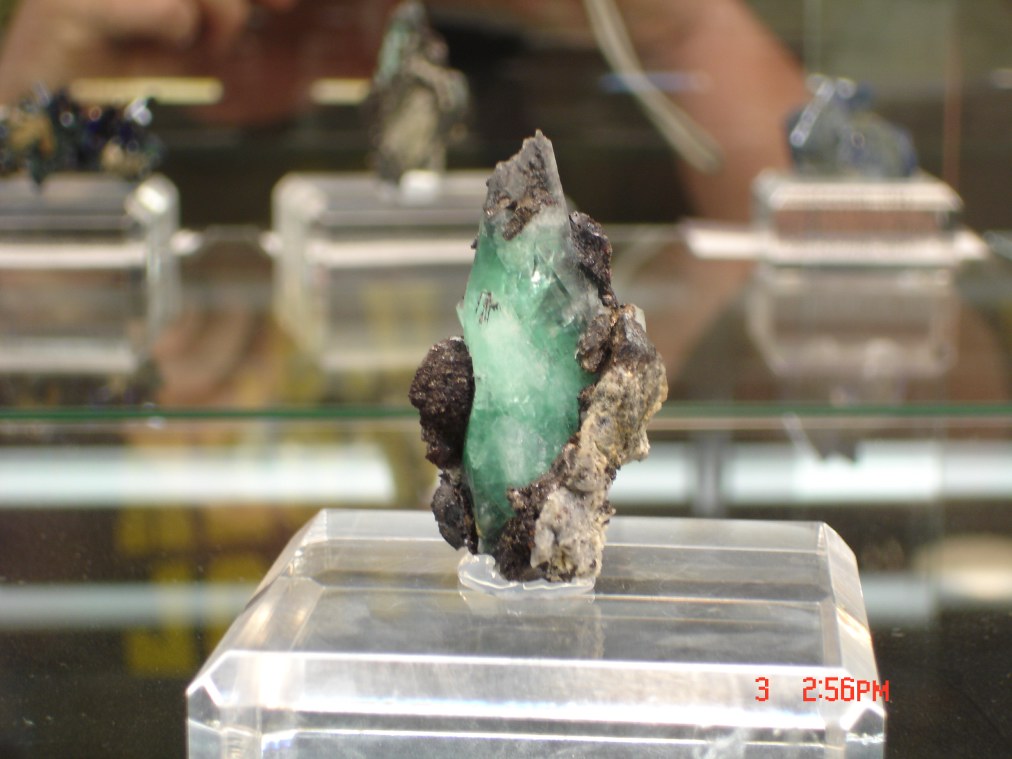 Green mountain Minerals had this beautiful Phosphophyllite on matrix.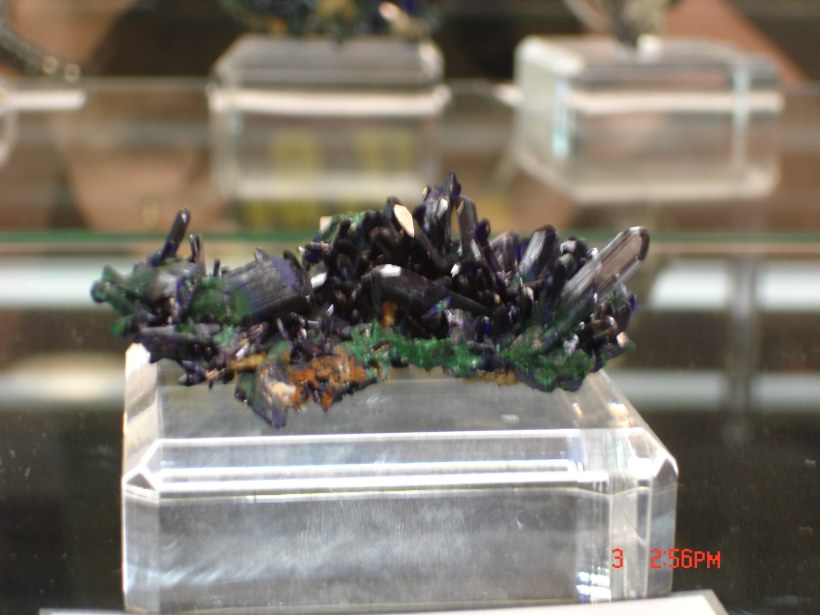 Green Mountain also had this incredibly sharp Azurite after Malachite. Sorry for the pic.
John Cornish had some new material from his Rats Nest Claim and I have to say these Heulandites and Mordenites just keep getting better and better.
The color saturation of the newest material is alot better and even more lustrous.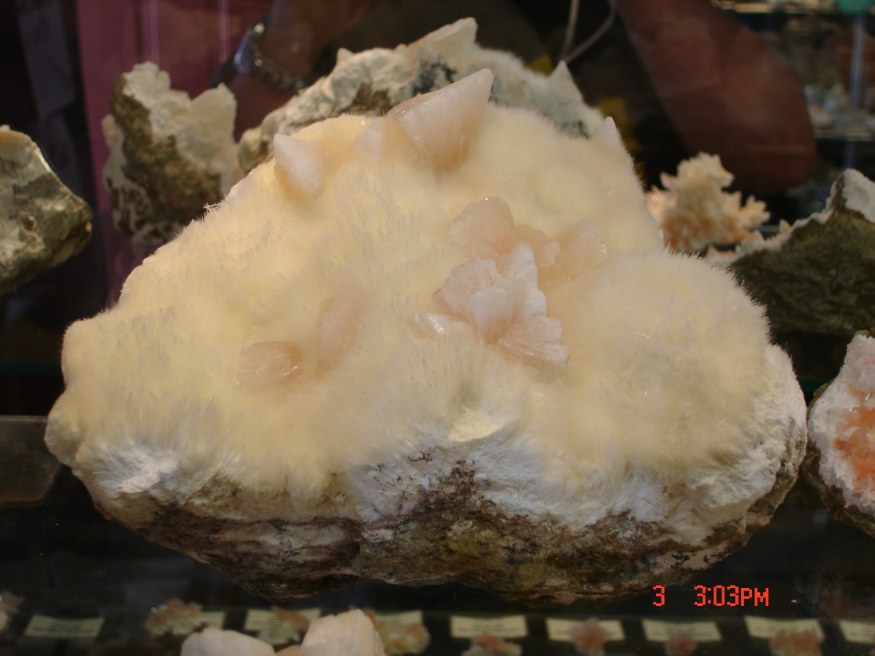 If you have a chance to see these you will swear they are internally lit!
Wonderful!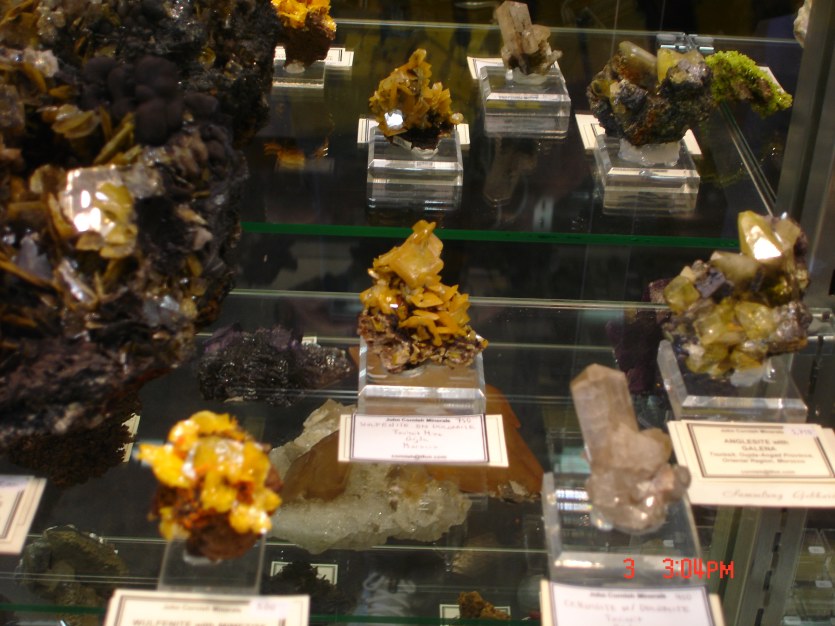 John also has a really top notch selection of minerals from around the world.
We know this to be true because he was showing a specimen that once graced our collection.
Top notch!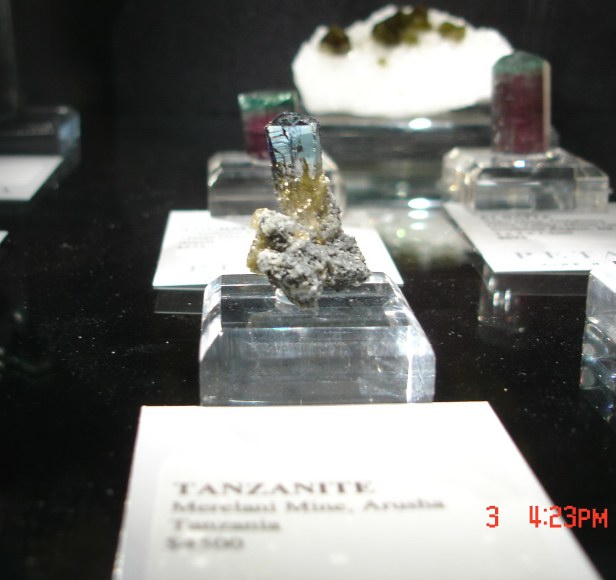 The guys from Crystal Circle always seemed to have some great material and once again they came through.
Look at this color zoned Tanzanite! On matrix no doubt.
This specimen wanted $4500 and was a stunner.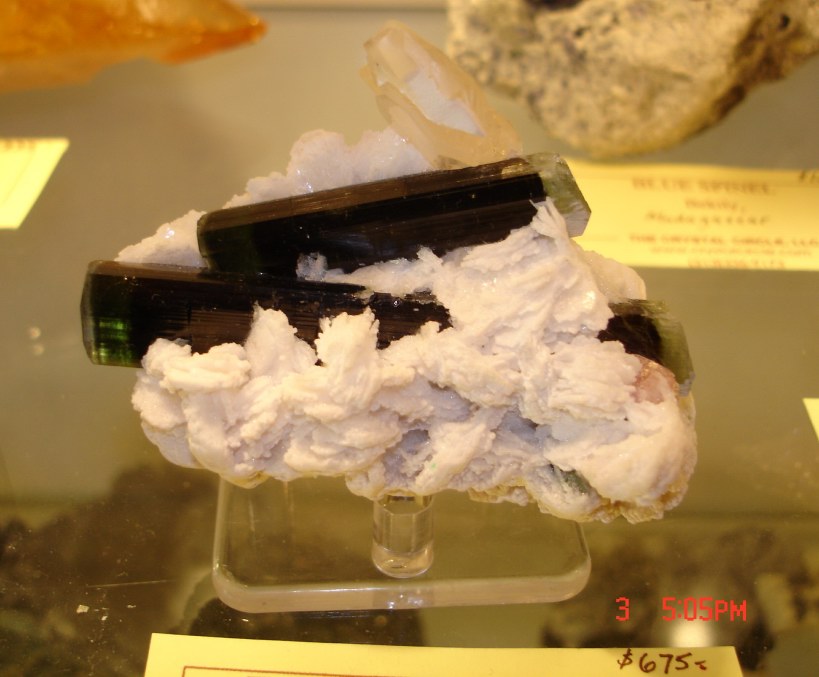 Sharp doubly terminated Tourmaline on Albite also from crystal circle.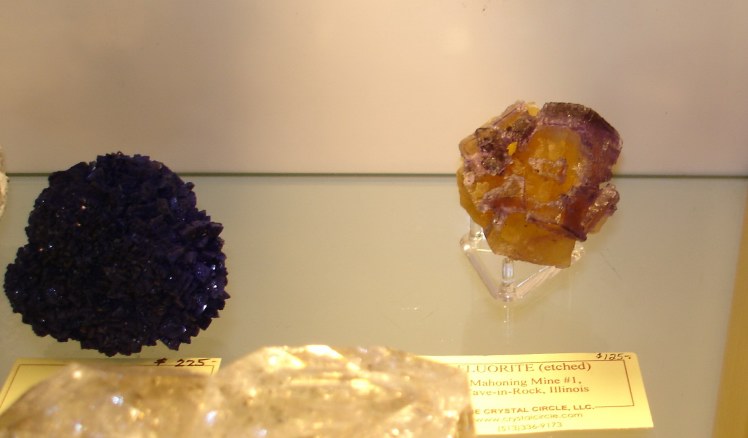 Really nice yellow Fluorite showing through the etched purple "rind". Mahoning Mine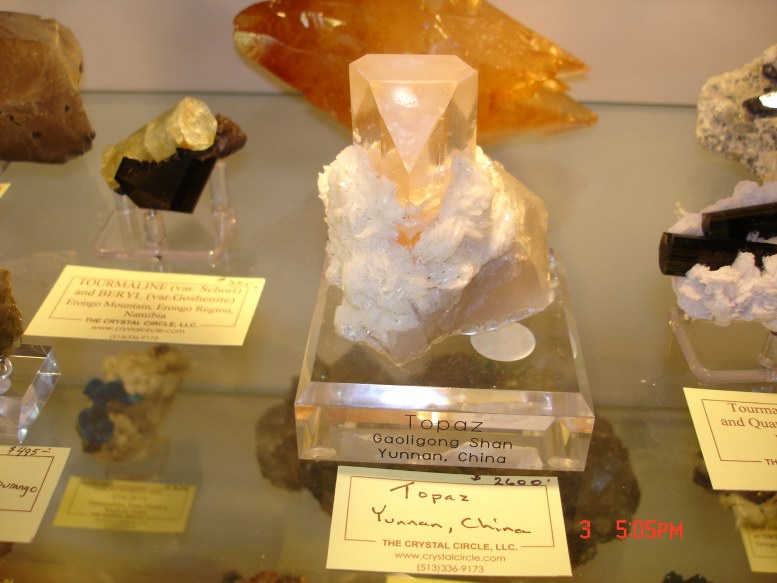 Top notch Topaz on matrix. To the left a Beryl var. Goshenite on Schorl.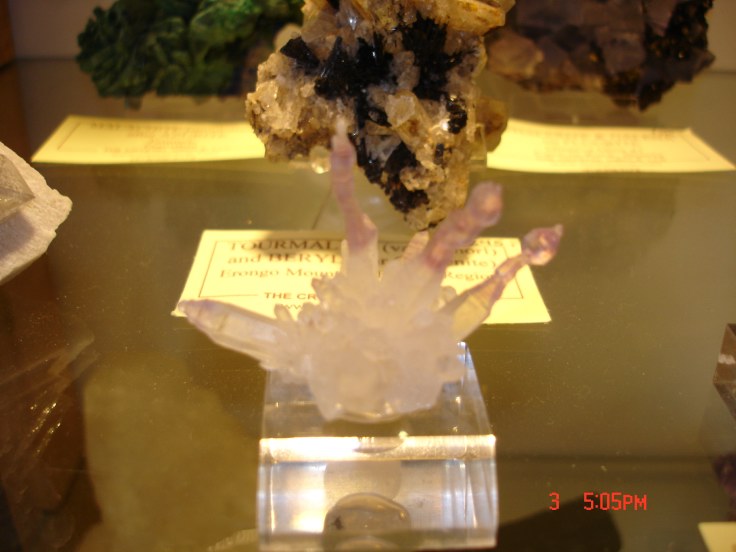 Really strange sceptered Amythest group.
More to come!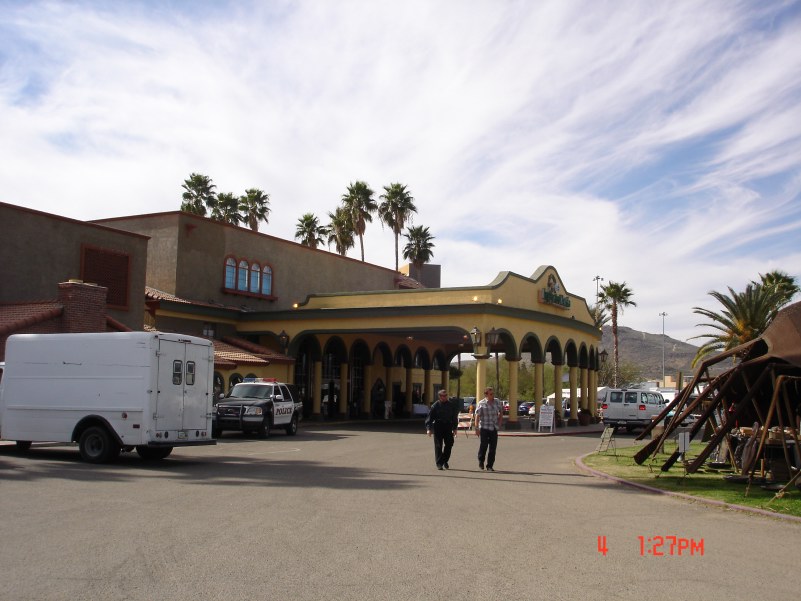 Back too the Inn Suites.
Dan and Diana Weinrich were set up in a room off the lobby with a cases and flats full of of keystone material.
Dave Nash was manning the room while Dan and Diana were out looking at what the other dealers had to offer.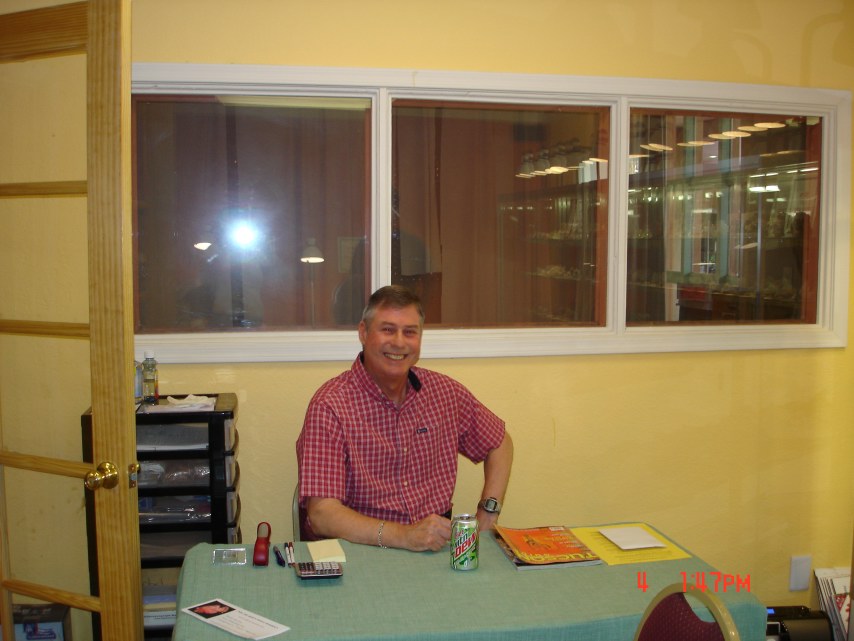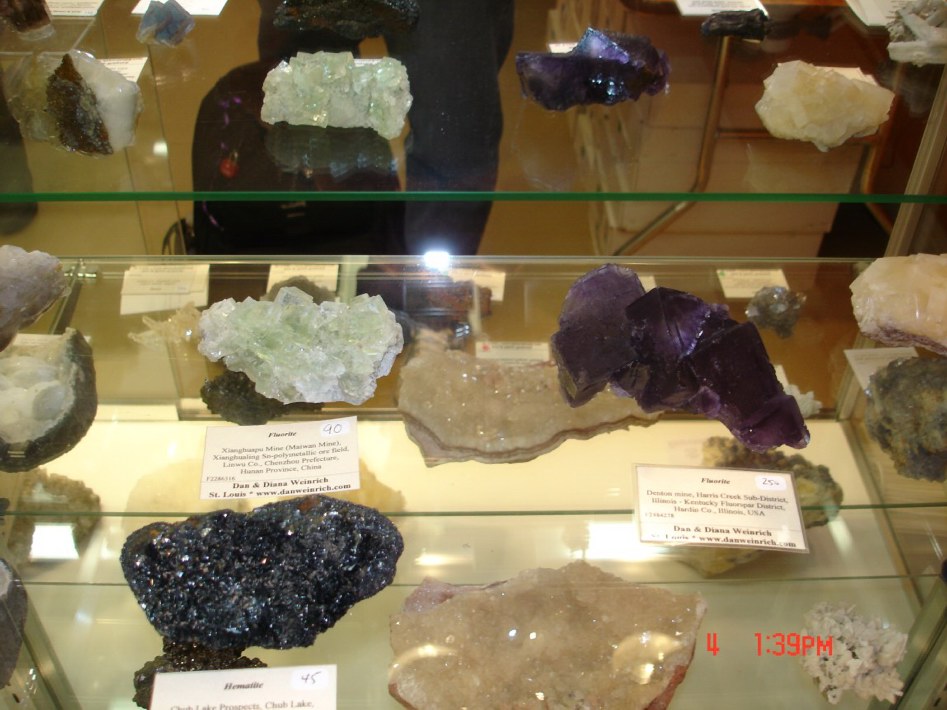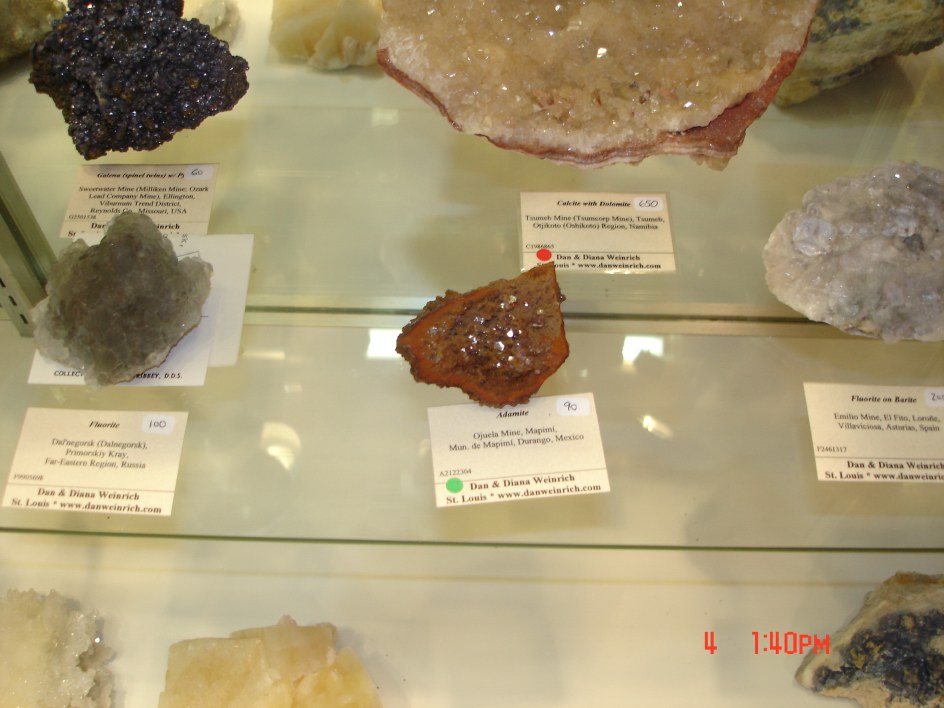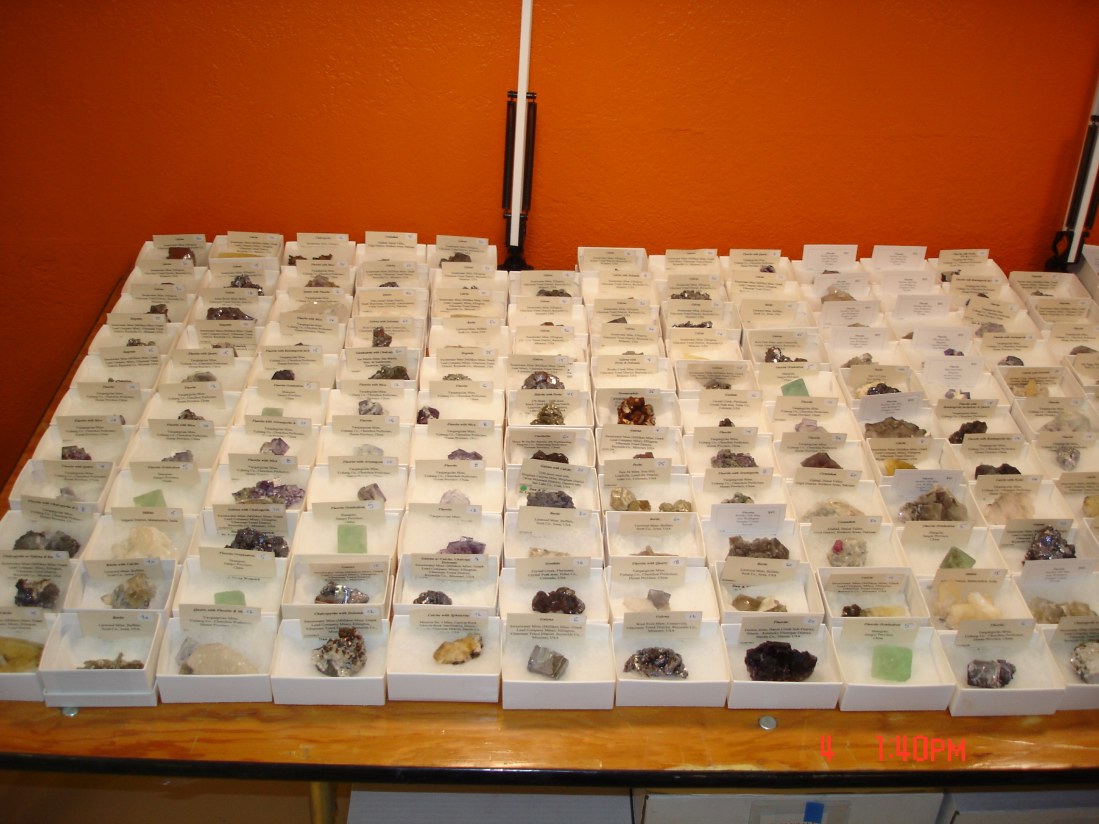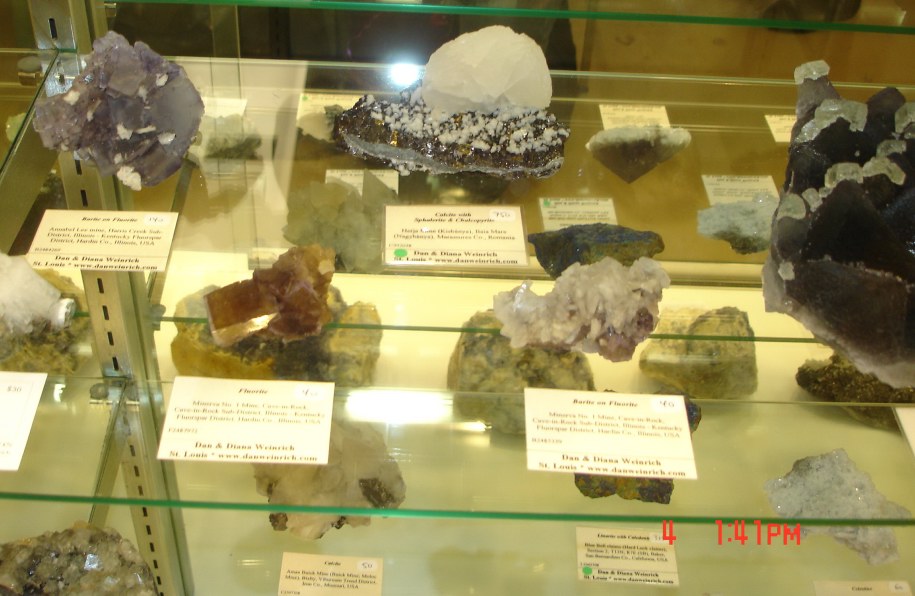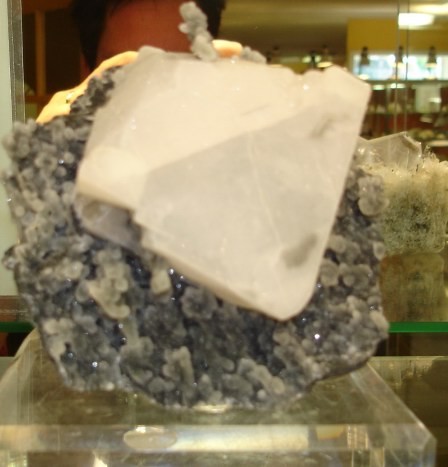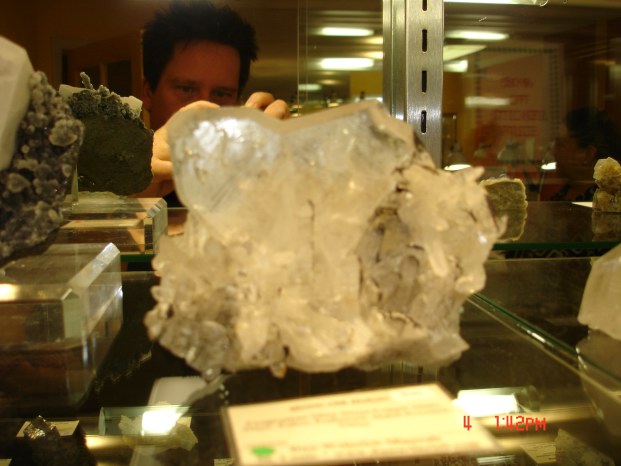 The Executive Inn was pretty dead but their were some nice things to be had.
The Gobin's have a satalite room here with a very nice selection.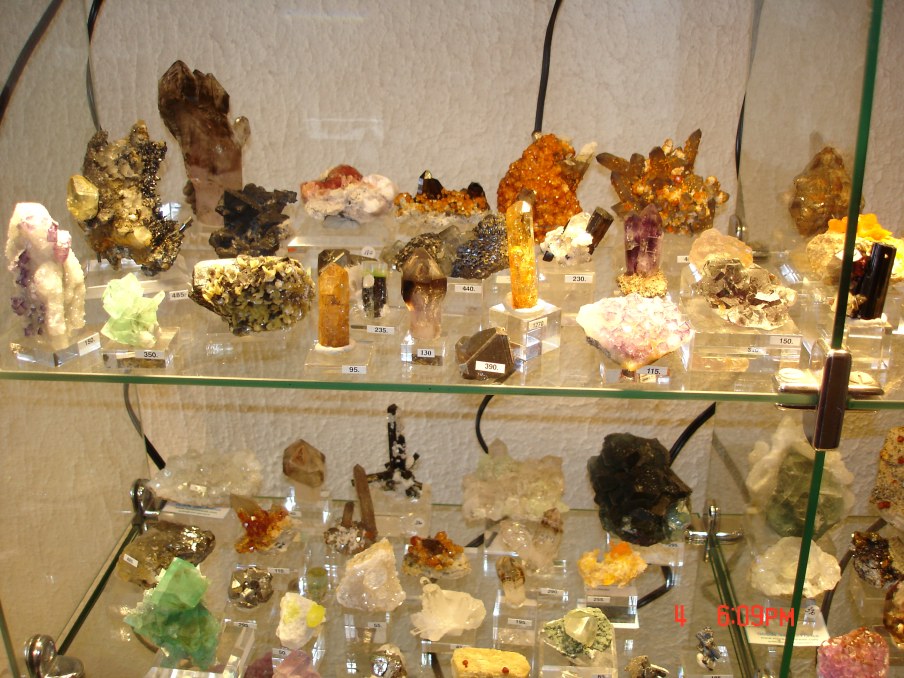 This is an overview of some of the shelves. Note the lack of labels, this is kind of frustrating for those not familiar with all locations and minerals.
If you asked they were more than happy to tell you the location.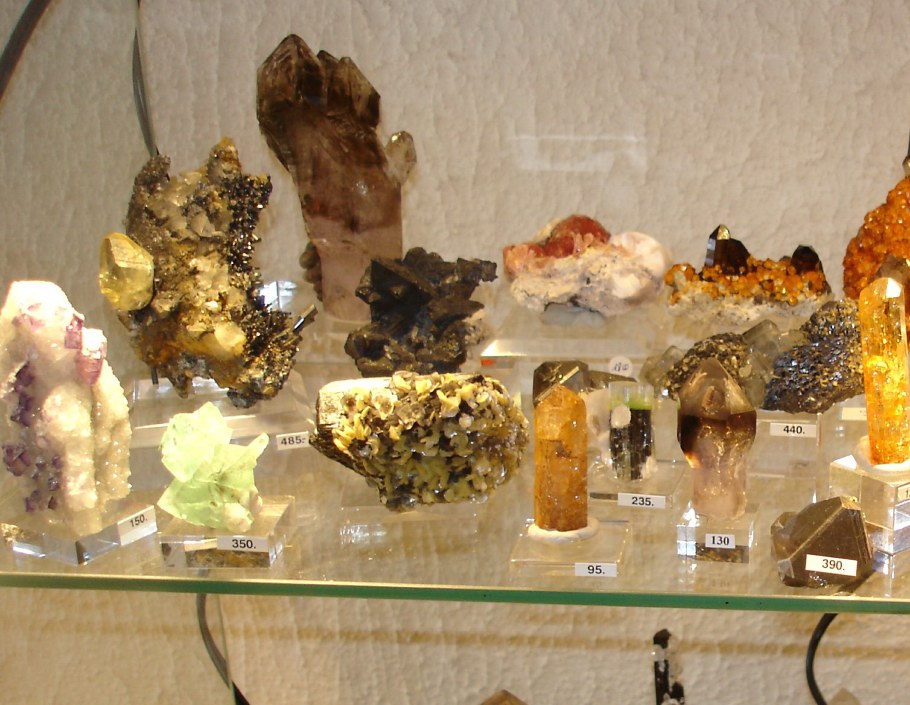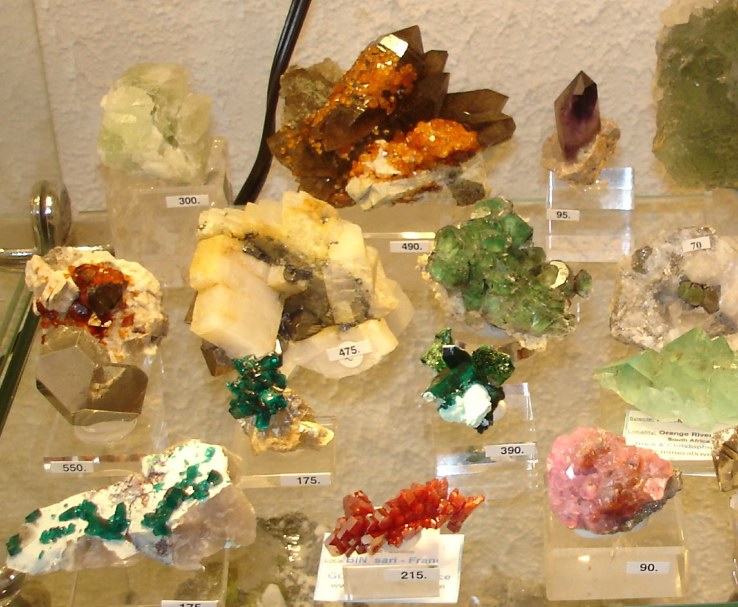 Calcite's, Dioptase with Malachite and Plancheite, Vanadenite, Garnets, Fluorite .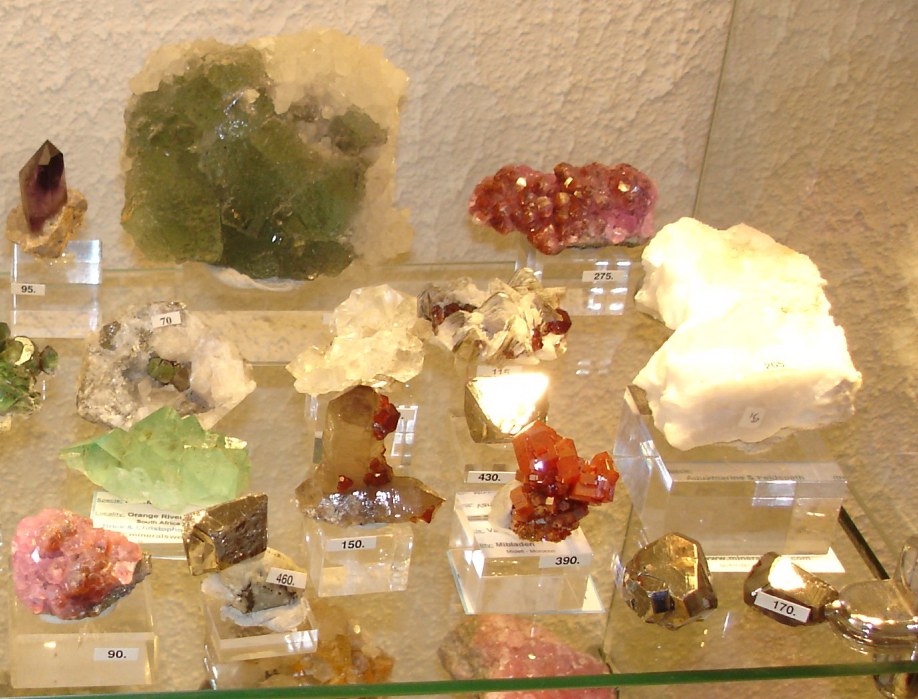 Scheelite, Quartz and Spessertine, Vanadenite, Pyrite, Fluorite, Aquamarine and Feldspar.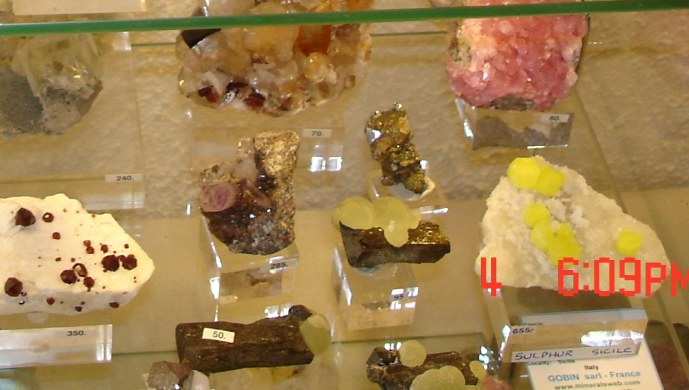 Sulfur,Prehnite and Epidote, Apatite, Garnet.
More of the same.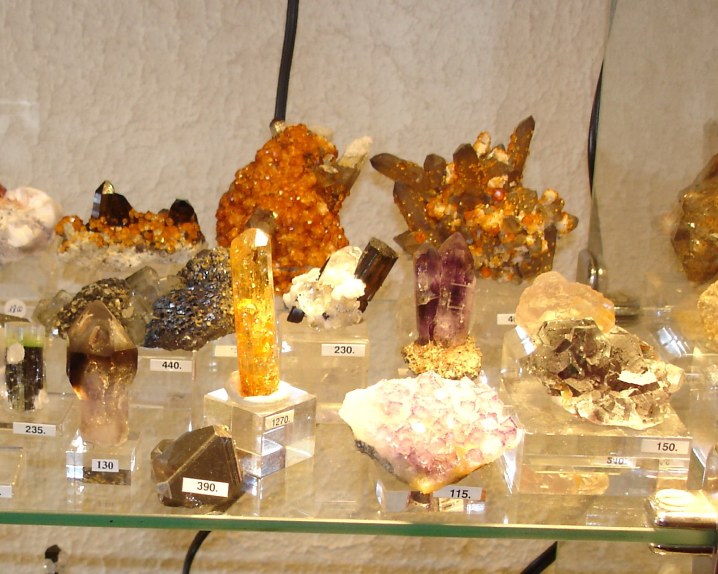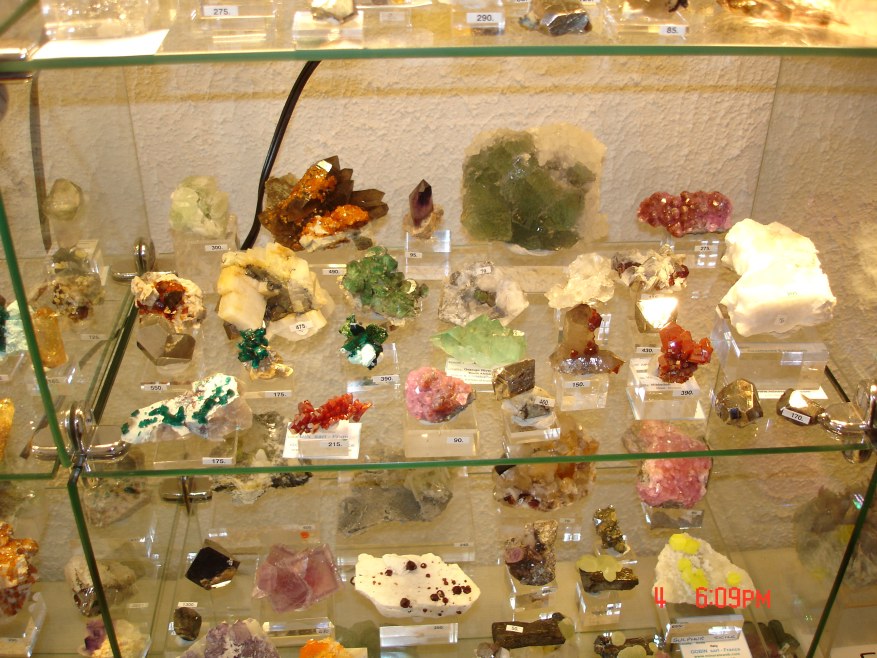 More Later.