MINERAL DEALERS IN OLATHE, KANSAS.

WE BUY COLLECTIONS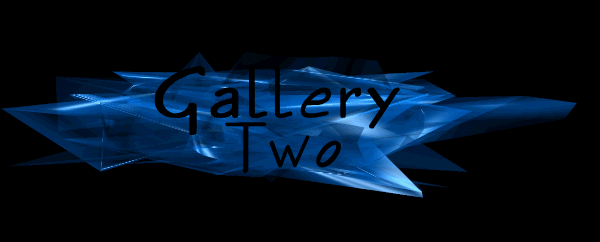 GRO-2
Bright green gem crystals of Grosslar
on matrix.
3.5x 1.8 cm
Jeffery Mine
Asbestos, Estrie
Quebec, Canada
$95.00
SOLD
IMI-2
From Iran comes this orange Mimetite on Calcite on matrix.
Not many of these were available in Tucson and most were unbelievably expensive.
7x3.5cm
Anarak District
Nain County, Esfahan Province, China
$140.00
THE-2
Tall bubbly stalagtites of very bright green Malachite.
Good on both sides .
11.5x3 cm
Kambove
Shaba Province
Zaire
$220.00
AUR-2
Green Quartz shoots up from the matrix only to be covered by a second layer of colorless quartz
onto which purple Fluorite's grow only to be capped by mirror sharp cubic to tabular Pyrites. WOW, that's a mouthful!
Several crystals have been removed down to the base to give a view of the specimen you see.
7.5x7 cm
Shangboa Mine
Hunan province
China
$170.00
MAM-2
One of the newer things from China was recently discussed in the show reports in the recent Mineralogical record.
Chalcopyrite coating elongated crystals of Chalcocite with the rounded masses being Djurleite coated with Chalcopyrite.
This specimen ranges from Blue, purple, gold to red. Very iredescent specimen.
WAAAAY better in person.
3.9x3 cm
Tongshan Copper-Iron Mine, Daye
Huangshi County, Hubei Province
China
$230.00
ANH-2
Small crystals of Quartz overgrown by Hematite onto
which Malachite and Azurite have grown.
3.3x1.8 cm
M'Cissi, Er Rachidia, Morocco
30.00
MCH-2
Iridescent crystals of brassy to blue crystals of Chalcopyrite on Dolomite.
5.5x4 cm
Sweetwater Mine
Viburnum Trend District
Reynolds County, Mo.
$45.00
SOLD
DEF-2
Wonderful cabinet specimen of fine transluscent Wulfenite on matrix capped with Calcite.
These fragile specimens are usually pretty beat up but this specimen shows very little in the way of damage
and only on the edges. This will be shipped in soap powder to protect it.
8.2x6.2 cm
Defiance Mine, Costello Mine group (Costello claims), Gleeson, Turquoise District
(Courtland-Gleeson District), Dragoon Mts, Cochise Co., Arizona
$200.00
SOLD
AZU-2
These were a novelty of Tucson a couple years ago.
Vugs filled with crystals of Selenite are covered by Azurite.
Wonderful blue color.
Near the Ray Mine, Scott Mountain area, Mineral Creek District (Ray District), Dripping Spring Mts, Pinal Co., Arizona, USA
10x7.6 cm
$200.00
PEC-2
Interlocked groups of acicular Pectolite. A very aesthetic specimen.
Jeffrey Mine (Johns-Manville Mine), Asbestos, Les Sources RCM, Estrie, Québec, Canada
4.3x2 cm
$40.00
MAL-2
Bright neon green chatoyant stalactic growth of Malachite. Pictures just can't do this specimen justice.
It has a wonderful shimmering luster.
5x1.7
Kerrouchene (Kerrouchen), Khénifra Province, Meknès-Tafilalet Region, Morocco
$250.00
AGR-2
One of a kind! This is the only specimen from this mine I have ever seen.
Beautiful snow white crystals of Aragonite on matrix with bright green Conichalcite and steel blue rolling Scorodite.
Some of the crystals show a scepter habit and have a light covering of Conichalcite.
There are other unidentified minerals present on the matrix.
14.5x7.5
Dolores Mine, La Paz, Mun. de Villa de La Paz, San Luis Potosí, Mexico
$400.00
RIN- 2
Red radial acicular crystals of inesite. Not the usual brick red color but a real red specimen.
Not many of this calibur on the web. NICE!
N'Chwaning II Mine, N'Chwaning Mines, Kuruman, Kalahari manganese fields, Northern Cape Province, South Africa
3x3 cm
$125.00
sold
Mals-2
Supurb specimen of super chatoyant Malachite after Azurite that once coated a crystal of Selenite.
Inside the radiating bright blue crystals of Azurite are clearly visible.
Apex Mine, Jarvis peak, Tutsagubet District
Beaver Damn Mts., Washington Co., Utah,
Apex Mine, Jarvis Peak, Tutsagubet District
3 x 2.4 cm
Beaver Damn Mts.
Washington Co., Utah
$ 400.00
WU79-2
Tabular crystals of the Lead Molybdate, Wulfenite. Wulfenite is a secondary ore of lead.
Some damage but the main crystals are in good shape, common for these very fragile specimens.
2.8 x 1.8 CM
XL'S to 1.2 CM
79 Mine, Chilito, Hayden area, Banner District, Dripping Spring Mts, Gila Co
Arizona
$100.00
CEL-2
Yellow crystal of Calcite perched on a light blue crystal of Celestite.
5.5 x 1.5 cm
White Rock Quarry
Clay Center, Ohio
$25.00
SOLD
FLU-2
Transparent light yellow cubes of Fluorite on matrix.
White Rock Quarry
Clay Center, Ohio
6 x 2.3 cm
$25.00
sold
FLUJ-2
Sugary Quartz coated green Fluorite on Quartz.
Fluorite crystals to 2.3x2 cm
7.5 x 7.5 cm
Xiefang Mine
Ganzhou Prefecture, Jiangxi Province,
China
$40.00
COP-2
Arborescent native copper specimen with rich color.
Really an impressive specimen with filigree like copper crystals.
3 x 3 cm
Cornwall, England, UK
$105.00
SOLD
ROS-1
Bumpy blue fuzzy fingers of Rosasite on matrix. Not the usual flat matt of crystals. Very attractive specimen!
Ojuela Mine, Mapimí, Mun. de Mapimí, Durango, Mexico
6 x 5 cm
$150.00
Bar-1
Single glassy gemmy bronze crystal of Barite on a bit of matrix.
Linwood Mine, Buffalo, Scott Co., Iowa, United States
3.2 x 4.7 cm
$55.00